As someone who eats gluten-free, I'm always searching for good recipes to try out. Throughout the past few years, I've found some really amazing recipes for the likes of bread, cupcakes, brownies, and much more. But, the one thing that I've missed the most are crepes. I've found a million recipes for gluten-free crepes, but they still didn't taste like the real thing! That being said, I took my Grandmother's simple, yet perfectly delicious, crepe recipe, and added a gluten-free twist!
Gluten Free Crepe Ingredients:
1/2 cup Pamela's GF Baking & Pancake mix (Bisquick's GF Pancake & Baking mix works well, too)
Vanilla (The amount is up to you. I prefer a teaspoon.)
2 eggs
1/2 cup whole milk
1/4 cup Sugar
A whisk (forks work well if you don't have a whisk!)
An ice cream scoop (ladles and large spoons are another option)
Butter (This can be spread or a stick. It is just to grease the pan, so the stick is easier.)
Crepe pan/small frying pan
Toppings! This is optional, but it makes a plain old crepe into a fancier version of a sandwich or taco. For sweet crepes I recommend any kind of jelly/jam, Nutella, fruit, powdered sugar, etc. For savory crepes I recommend fresh vegetables, pepper flakes, fried eggs, meat, tofu, etc.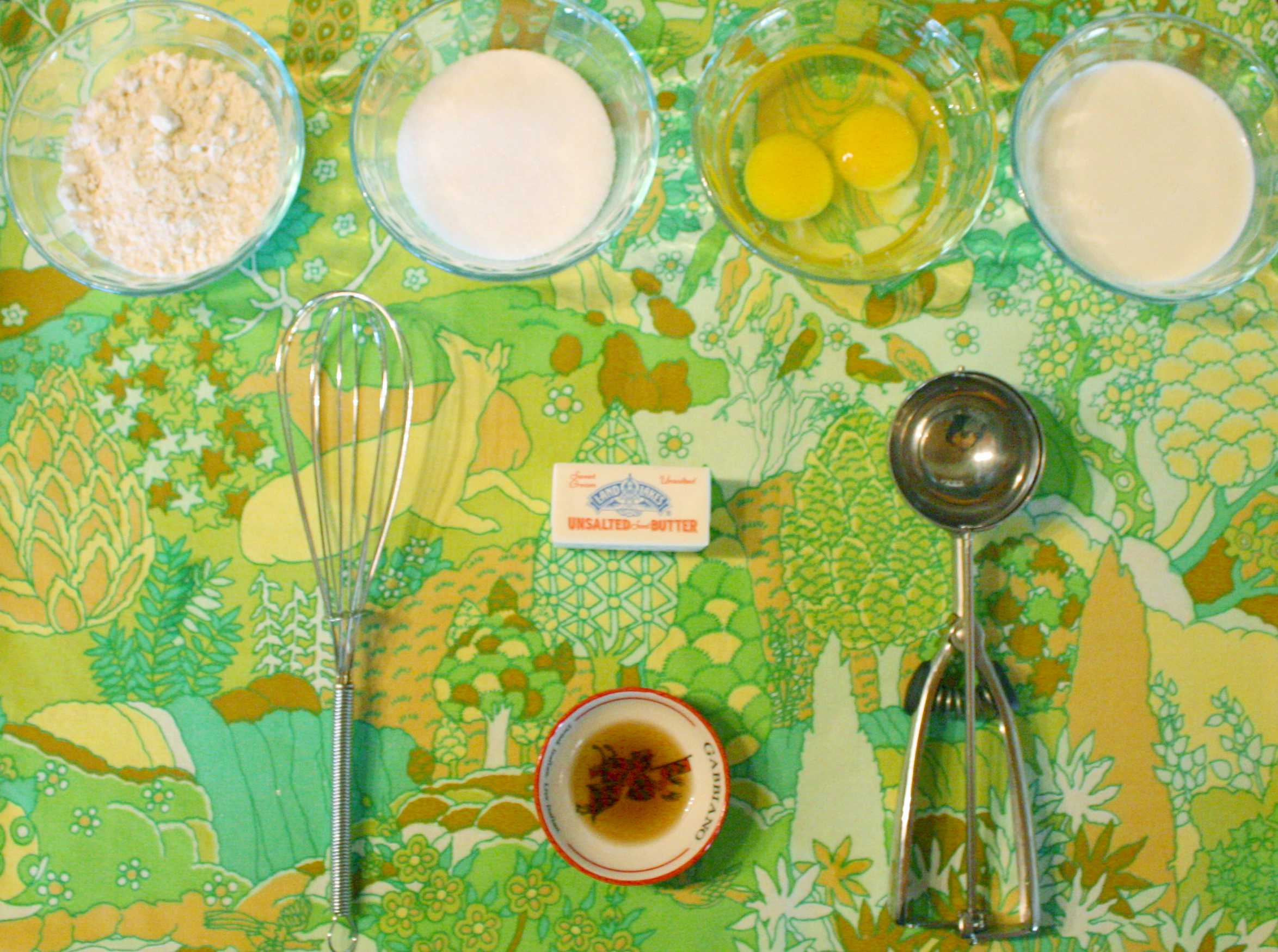 Directions:
Mix all your dry ingredients, then add in the liquids. Whisk until smooth.
Spread a thin layer of butter onto the crepe/frying pan.
Grab your ice cream scoop and fill it almost all the way, then quickly empty the spoon onto the pan.
This is the quickest/most important part! Grab the pan handle and swirl it around in circles so the batter moves around and fills the pan. Usually the first crepe doesn't come out well, so don't get discouraged!
The hard part is over! Now wait until the edges brown, then flip it over (you can use a spatula or fork for this, but I usually just use my hands.).
Wait a minute or two, and then you are done! Enjoy your sweet or savory crepes by yourself or with some friends!


Comments
comments