This blog may contain affiliate links. 
Here are all handmade back to school items perfect for daydreaming about in class. All of these are available on Etsy.com from different handmade makers around the globe! It's everything you could possibly need from back to school handmade in the style of all of your favorite classes. Hope this gets you excited about one of my favorite times of the year.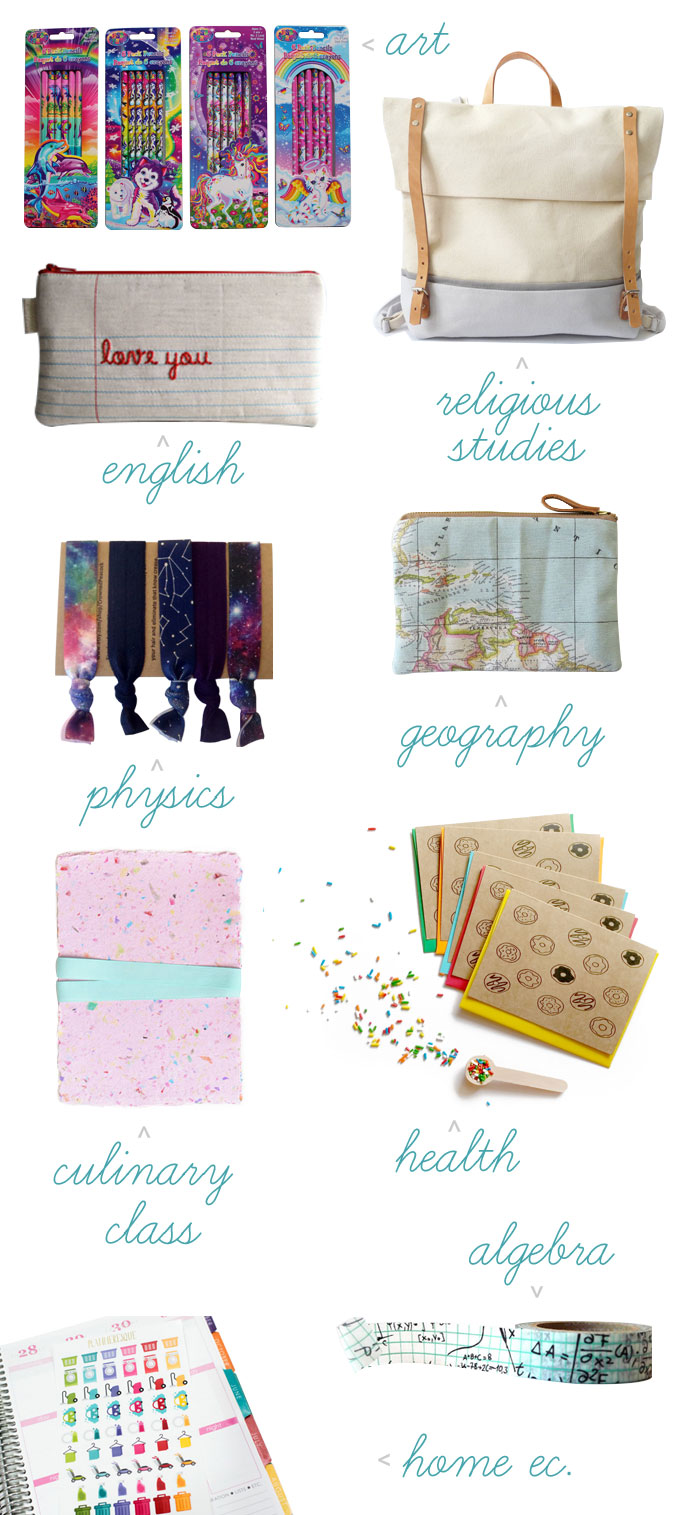 Art Class: Lisa Frank Pencil Sets from Sami Chan 8 $3.99
English Lit: Notebook Pencil Pouch from Prints n Patterns $33.00
Religious Studies: Milo Backpack from by ElevenElephant $100.14
Physics: Hair Ties from Crowned Peacock $6.50
Geography: World Map Pencil Bag from Merry Mery $29.00
Culinary Class: Confetti Pink Handmade Paper from Shop Witty $7.00
Health: Donut Card Set from PS Paper Shoppe $12.00
Home Ec.: Day Planner Cleaning Stickers from Planneresque $5.50
Algebra: Grid Math Washi Tape from Pretty Tape $2.50
And if you have any summer left check out how quite this Swim-fographic is. It illustrates all the different trends in swimwear from 1900s to present day. Look at how far we've come, baby.
Comments
comments