Happy fall y'all! If you are ready to celebrate the season, this Preserved Spiced Apples Recipe is just perfect. It has a gorgeous cinnamon flavor and is a perfect way to store your fall harvest. It's a canned recipe and is perfect as a wintery treat!
You can eat them right out of the jar or top oatmeal or cakes. You could also bake them into cakes, cookies, pies or even savory dishes like a pork roast. With this method, these apples will retain their crispness and they store so well – making them is the perfect way to keep your apples longer.
So let's make them. Scroll to the bottom if you want to go straight to the recipe!
When & Where to Pick Apples
I come from the South – the land of fresh dewberries and loquats. Apples don't grow here! But if you are lucky enough to live in the Northeastern USA, here is a list of some of the best places to pick apples. Locations in upstate New York are plentiful, and this list even includes locations in Wisconsin, Oregon and North Carolina too.
If you are using apples from the store, you certainly don't have to get the most expensive! Beat up, not so good looking apples are perfect for this recipe. That's the joy of canning! Only choose expensive, high end apples if you really want to perfect this recipe.
Sterilizing Jars
If you are familiar with canning, or making jams and hot sauces, you should be familiar with how to sterilize the jars before you add your ingredients. Here are instructions on how to sterilize hot sauce jars. Same idea with canning and preserving, the only difference being that we are using mason jars or glass lidded jars instead of hot sauce bottles.
Let's go through it quickly: there are 3 methods to sterilization. My favorite and the easiest is the water bath. To do it, fill a large stockpot with water and bring to a boil. Add your glass canning jars to the water, being sure that the water completely covers them and boil for around 10 minutes. Remove them from the water with tongs and place them on a clean surface. If adding cold ingredients, let your canning jars cool to room temperature. If adding hot ingredients, add them while the jar is still warm.
Cinnamon Spice Preserved Apples Recipe Tips & Tricks
Most preserved apple recipes will call to remove the peel. I kept mine because that's where most of the nutrients are. Plus the peels are so pretty! You can slice your apples chunky like mine, or even wedge them. The shape that you cut them into is your choice too.
Once you have your apples sliced, add them to a bowl and toss them with a cinnamon stick and sugar until each piece is evenly coated. Then place them on a plate or surface where you to add another plate to the top. The top plate should touch the apples and add weight to press out excess juice. Leave the apples like this overnight or for around 12 hours in the refrigerator.
Remove the apple slices and cinnamon stick from the juice and place them in a warm sterilized jar leaving 1/2 to 1 inch of free space at the top. Pour your juices into a second pot and bring to a boil and immediately reduce to a simmer. Simmer for just a few minutes to ensure that any last sugar crystals are dissolved and pour over the jarred apples. Be sure that all apples are covered in juice and that there is still room at the top. If you see any air bubbles tap the mason jar against your counter to allow them to float to the top.
Seal the lid and now add the sealed and filled Cinnamon Spice Preserved Apples back to your stock pot full of water. Boil the sealed jars for 20 minutes. If you are using a mason jar you will hear a pop of the jar repressurising. If are using a glass lid like mine, you won't hear anything. Carefully take your jars out with tongs and store in a pantry or a fridge for up to several months.
Print
Cinnamon Spice Preserved Apples Recipe
These crisp apples are the perfect way to save a fall harvest! Use them in pies, cupcakes, cakes, or top oatmeal with this Cinnamon Spice Preserved Apples Recipe.
Author:
Prep Time:

13 hours

Cook Time:

1 hour

Total Time:

14 hours

Yield:

4 cups

1

x
2

16 oz mason jars (or equivalent)

4

lbs fresh apples

4

cinnamon sticks

1/2 cup

white sugar
Instructions
Wash and slice your apples into 1/3 inch slices. Optional: peel the apples.
In a bowl, add the apples and toss the sugar, evenly coating all the apples.
Place the apples on a plate and add another plate with a bit of weight to the top.
Store the weighted apples in the fridge overnight or 12 hours and allow the juices to be pressed out.
Next, sterilize your jars to prepare to add the Cinnamon Spice Preserved Apples. Add the glass jars to a stock pot of boiling water, covering the entire jar.
Boil for 10+ minutes, adding 1 minute for each 1,000 feet above sea level.
Remove the sterilized jars with tongs, place on a clean surface and allow to dry.
Add the apples and cinnamon sticks to the sterilized jars leaving 1/2 – 1 inch of free space at the top of the jar.
Pour your apple and sugar juices into a second pot. Bring to a boil and immediately reduce to a simmer. Cook for just a few minutes to allow the rest of the sugar to dissolve.
Pour the juices over the jarred cinnamon and apples. Be sure that all the apples are covered. Remove any air bubbles by tapping the glass against a counter or using a canning knife.
Clean the edges of the jar with a wet cloth or paper towel and seal the lid.
Place the sealed jars of Cinnamon Spice Preserved Apples into a stock pot of water and bring to a boil for 20 minutes.
If you are using a mason jar, the apples will be done when the seal pops!
Store in a pantry or fridge for 2+ months.
Keywords: canning, apples, preserved apples, canning recipe, how to can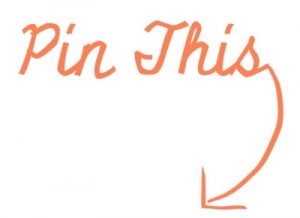 Let's Stay Friends!
Insta | Pinterest | Enews | Bloglovin