You can never be too silly! This DIY Printable Shrimp Hat for Kids is proof of that. We created this hat for the Houston Shrimp Festival, a free event that took place a few summers ago. It was a fun blend of family friendly outdoor fun.
This hat is perfect for kids that are fascinated with the ocean or under the sea. It's perfect for kids who are really into kawaii. And it's perfect for crawfish boils.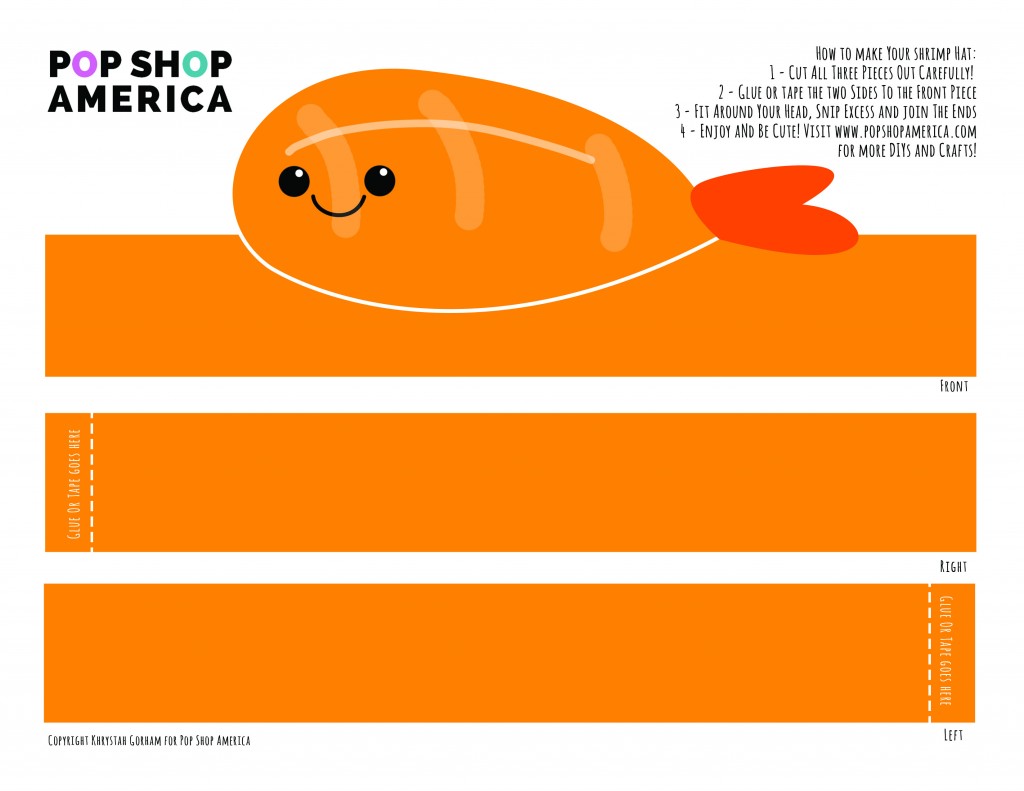 Supplies:
Printable on Paper
Scissors
Glue (you can substitute glue for a cool cutting technique)
Instructions:
Download the pdf here. The pdf downloadable is a big file so it will print beautifully!
Cut around all of the orange pieces. You can leave a border around the shrimp at the top.
Glue the strips labeled left and right to the sides of the shrimp strip. Don't have glue handy? No problem! Just make a paper hook. Cut a slit along the dotted line but leave 1/3 of the dotted line uncut and intact. Now make a similar slit but in the opposite direction along the edges of the shrimp orange strip. Viola!
To close the Shrimp Hat around the head make a paper hook in the back or use a piece of tape. Both are better than glue because it will be easier to get the hat off and on!
We hope you love your Shrimp Hat! Cheers to a fun and happy summer.
Comments
comments