Disclosure: This post is intended for an audience of adults age 18 and older. This is a sponsored post that has been compensated by Cue® Vapor and its advertiser. All opinions are mine alone.
#NOTFORSALETOMINORS #CueVapor #FallforCue #SatisfactionAtLast
Could it be that it's almost fall? You know in HTX our summers are hot, hot, hot! There's nothing I look forward to more than a cool 89° down from the usual 100°!
One of my favorite things about fall are the flavors. I love those spicy, crisp, cool, fruity flavors! And flavor is what first made me fall in love with my Cue® Vapor System! Check out how much I love the Cue Chocolate Banana flavor here. I made that flavor into a beautiful and delicious dessert – Chocolate Banana Bites. Yum!
Now Cue has some flavors that are fall perfect and I'm totally obsessed! The flavors are: Blueberry Donut, Peach Tobacco, Orange Whip, and Apple Tobacco. Don't those all sound lovely? These flavors were so delicious that I had to replicate them in these Easy to Make Diffuser Blends.
Cue is a great alternative to smoking because it's easy to carry, easy to use, and full of these delicious flavor blends. You can just click and vape! Just like that. It's low maintenance with no replacement parts and nothing to change, repair, or anything that's going to get in the way of easy vaping. Instead of smoke, they have tons of flavors that smell totally delicious, fruity and fun.
These delicious E-Liquid flavors by Cue can be similarly replicated with different ingredients for other use such as home scent aromas or essential oil perfumes! The ingredients are of course different than what you will find in your Cue e-liquid. The Essential Oils do not contain nicotine but they smell almost exactly like all your favorite Cue Flavors! The full recipes for diffuser oils and roller bottle perfumes are below.
If you are adding these to a home diffuser, just use add the Essential Oils straight into your diffuser without any alterations.
To make them into roller bottle blends that you can wear on your skin, first fill the bottle about 80% full with the carrier oil of your choice. That could be: almond oil, avocado oil, or jojoba oil. I used avocado oil because it's thick, rich, and feels amazing on the skin.
Then you will drop the scents into your roller bottles that are already partially filled with your carrier oil.
Blueberry Donut Essential Oil Blend
The Blueberry Donut blend smells just like a cake shop! For this Diffuser Blend, add 6 Drops of Blueberry, 2 Drops of Vanilla and 1 Drop of Cinnamon. If you want it to be fruity and less sweet try changing the Vanilla and adding lemon instead! It gives it just a hint of tartness.
Peach Tobacco Essential Oil Blend
The Peach Tobacco blend may be my favorite because it smells like a touch of spring and a touch of woodsy goodness. For this blend, combine 6 Drops of Peach with 2 Drops of Tobacco Vanilla Blend and 1 Drop of Vetiver. Vetiver is one of those subtle, earthy scents that blends well. It goes with everything.
Orange Whip Essential Oil Blend
The 3rd Diffuser Blend Recipe is Orange Whip! It's everything that the name implies. It's a tart and fruity blend of all of my favorite citrus scents. For this recipe, combine 2 Drops of Orange, 2 Drops of Tangerine, 1 Drop of Lemon, 1 Drop of Vanilla, and 1 Drop of Chamomile. You won't be able to get enough of this crisp clean scent. It's perfect for everyday.
Apple Tobacco Essential Oil Blend
The last blend, may be the most fitting for fall! It's smells like Apple Pie and the turning color of leaves – it's Apple Tobacco. First, add 1 Drop of Cinnamon, 1 Drop of Clove, 1 Drop of Cedarwood, 1 Drop of Vanilla, and last add 1 Drop of Patchouli. Now you have fall heaven anytime.
If any of these Essential Oil Blends sound amazing to you, you are going to fall in love with the flavors they're based on! Check them out here at CueVapor.com.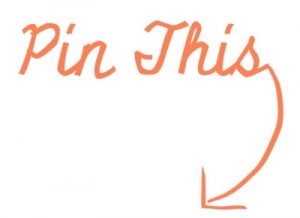 Disclosure: NOT FOR SALE TO MINORS. California Proposition 65 Warning statement: WARNING: This product can expose you to chemicals including nicotine, which is known to the State of California to cause birth defects or other reproductive harm. For more information, go to www.P65Warnings.ca.gov.
Let's Be Friends!
Instagram | Enews | Bloglovin | Pinterest

Comments
comments