Spring is finally here! It's time to get all that dreadful Spring cleaning out of the way. That being said, this super easy and fun DIY will be perfect to do once the deed is done. What better way to dive into Spring, than dive into your bathtub with a refreshing, handmade bath bomb? Not only are DIY bath bombs a great treat for yourself, but they make great gifts and kids love them, too!
What you will need:
1 cup Powdered Citric acid (This can be tricky. I found mine at a local herb shop, but you can buy it in bulk on Amazon)
1.5 cups Baking soda
2 cups Cornstarch
Essential oils
Water
Molds (I used silicon cupcake molds)
Bowl to mix it all together
Whisk
Food coloring (optional)
Body glitter (optional)
Directions:
Get your bowl, whisk, and measure out all your dry ingredients. Pour all the dry ingredients, and mix them together.
Start adding a little bit of water into the dry mixture. This part is tricky, because you don't want too much. You'll know when it's too much when it starts fizzing like it should in your bath. So, just add a little water at a time and keep mixing it together. When the mixture is firm and stays together evenly, move to the next step.
Mix in the essential oil of your choice. Some of my favorite combinations are rose extract and lavender. You can also research essential oils and their healing properties and choose what suits you best! Usually I add about 20 – 30 drops, but it's up to you on how strong you want the scent to be. Mix everything with your hands, until it feels even all around. If you are using body glitter, add it in this step. I used about 1/4 cup body glitter for 12 total bath bombs Which is an insane amount of glitter, but that's just the way I like it!

Start filling your molds by firmly pressing the mixture down. It tends to rise a little bit, which can by kind of scary, but it's totally fine!
Wait a few hours to dry, then pop one in the bath, and enjoy!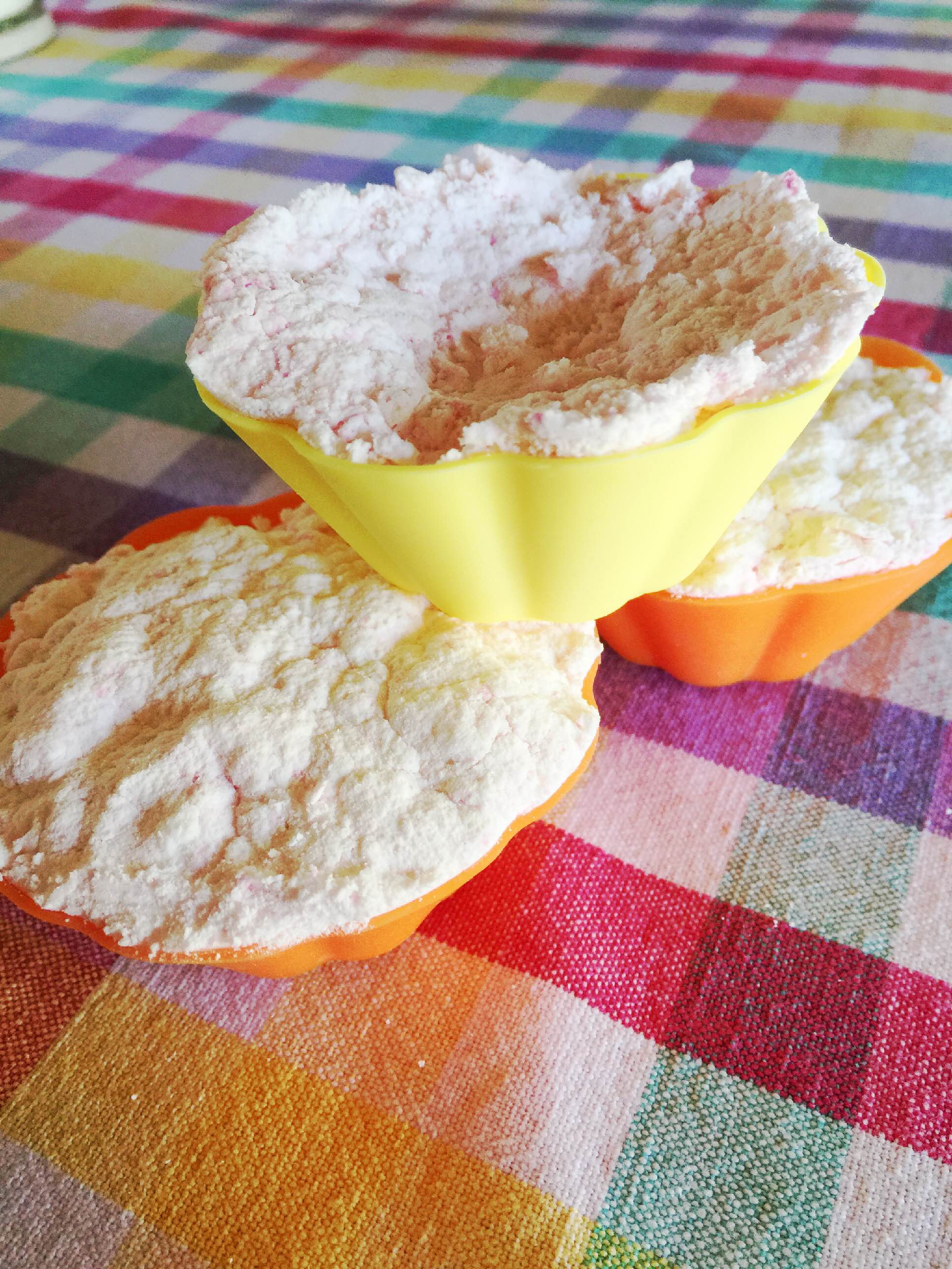 Let's Stay Friends!
Insta | Pinterest | Enews | TikTok