I'm a huge supporter of small independent businesses all year round, but I believe if there's one time you are supposed to take them in consideration, that is the season of giving.
I'm hoping you all are planning to include some handmade items from your favourite local shops in your Christmas list this year, but if you don't know where to start, today I wanted to share a Christmas gift guide with some of my favourite small independent businesses and some of their handmade items, for you to grab some inspiration!
I've been sharing lots of gift ideas with this same theme over on my blog lately, but here I'll try and focus on all the handmade items you should totally take into consideration when shopping for gifts this year – some being local to me (Europe), some hopefully to you too!
For Her
From left to right:
Elephantine Libra Ring ; Petite Mila Cotton Zipper Pouch ;
SmallQueue Fox Wallet ; Wool & The Gang Beanie Kit
Buying gifts for the women in my life, them being my sister, some friends, my mom or grandma, is always my favourite thing, especially if handmade. There are so many options and all of them are super cute! Some of my favourite include US based Elephantine for handcrafted minimal jewellery, French Petite Mila for the cutest organic cotton pouches and makeup bags, SmallQueue for the best leather bags, wallets and pouches and UK based Wool And The Gang for fun and interesting knitting kits for any skill levels!
For Him
From left to right:
The Crimson Coo Coin Purse ; Whiskey Ink And Lace Beard Balm
New Moon Tea Co Customized Gift Box ; 595 Strap Co Leather Camera Strap
Gifts for men to me are the most difficult, but if one thing is for sure is that they do love the charm of handmade! Etsy has a lot of gems for all the typology of men really, some of my favourite shops being The Crimson Coo for beautiful Harris Tweet everything, US based Whiskey Ink And Lace for highly photogenic 100% natural men beauty products, Canada based New Moon Tea Co if you know anyone who loves different tea and English 595 Strap Co for interesting handmade camera straps if your man is a photography lover!
For the home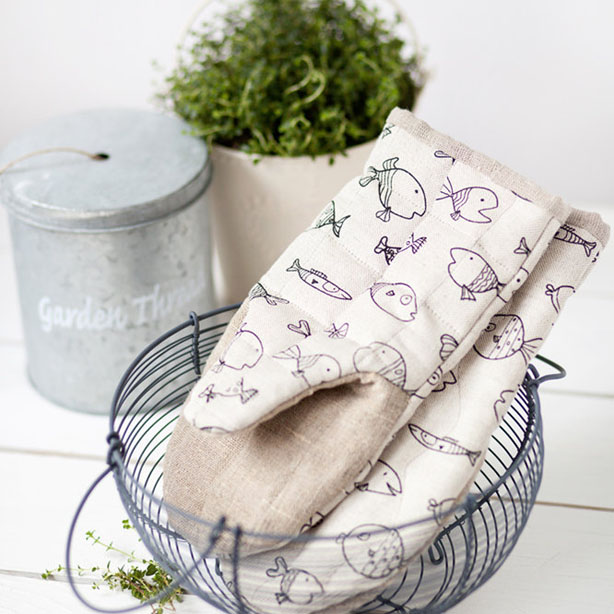 From left to right:
Linen Home Shop Oven Gloves ; Center Ceramics Dipped Aqua Mug
For Craft Wooden Lettering ; Antonin Plus Margaux Paperbag
Let's face it: all adults love home stuff! Whether you're thinking of a gift for a friend who just moved in a new house, or for anyone in your family who have a home for themselves, they will love to get some handmade unique homeware items. Some lovely independent shops are Lithuania based Linen Home Shop for the cutest linen-everything, Center Ceramics for beautiful wheel thrown mugs and pottery in general, Polish For Craft for wooden decorations (also customizable) and lastly French Antonin Plus Margaux for the best paper storage bags (in my opinion!).
For new parents
From left to right:
Links And Co Pompom Blanket ; Little Loud Love Elephant Garland
Lastly, if you are in that stage of your life where people around you start creating a family, I thought I'd include a couple of my favourite small independent shops creating lovely things for babies! My favourite options are Links And Co especially for her hand crocheted pompom blankets and UK based Little Loud Love for the cutest handmade felt nursery garlands!
***
I hope this little Christmas gift guide will inspire you to shop small this Christmas! Please check out each shop's shipping deadlines before purchasing, to make sure your gifts will be with you in time for Christmas.
Get More Lifestyle & Design Yumminess from Giada
Miel Cafe Blog | Miel Café Design | Twitter | Instagram | Bloglovin | Pinterest

Let's Stay Friends!
Insta | Pinterest | Enews | TikTok