Yes, that is a cat foot at the top of the photo. That's Cobra. He demands to be in every photo shoot and I've decided I'm good with that. He's actually my little buddy on days that I get to work from home. He sits next to me all day long and "helps." He also likes to help by sitting on my craft supplies and he sits on all my new clothes too. You know, he just has to make sure that they work properly.
Thanks Cobra!
With just a few simple supplies and a few minutes Cobra and I made this Fall Perfect Leaf Garland that would be so perfect at a Halloween Party or somewhere super sweet. This garland feels really kid friendly and family friendly.
Here's how to make one for yourself.
Supplies:
Green Felt (Or Paper if You Prefer)
Scissors
Bakers Twine
Glue (E6000 or Fabric Glue are Both Great)
A Pencil (or a Stencil)
First, cut a long length of baker's twine and set it aside. You will want to cut at least a few feet but maybe up to 6 feet. It needs to be long enough for your finished piece – or the length of the wall.
I used a pencil to make a leaf shape but you could use a stencil if you want. Here's a great stencil here. You could use a maple leaf shape or a shape like this.
Use the first leaf that you cut out as a template for all your other leaves. It's all about tracing and repeating. Make sure you work in even numbers of leaves because you will double them up.
When you have enough leaf pieces, get them ready, back to back. Be sure that any pencil marks are on the inside of the leaves. Make a stripe of glue around the edges of the leaves paying close attention to the small part at the top. Since this is where the weight it, it will need the most glue. Attach the back to back, and give them some time to let them dry.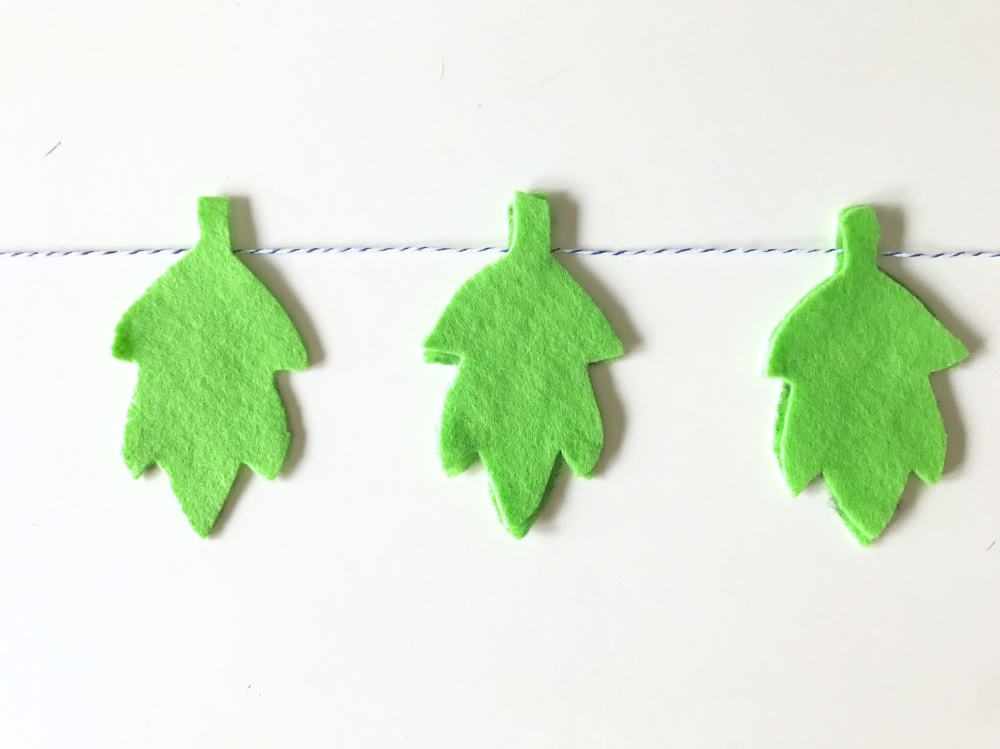 If you have pieces that don't line up perfectly, trim them up to make them fit! Even though you added glue around your leaves, you will likely still be able to slide them back and forth along the baker's twine because the twine is so tiny.
When you are ready to hang your Simple Leaf Garland for Fall, slide the leaves back and forth to make the spacing perfect.
And a special shout out to this goofball for helping me with my diy. Can't wait to see what we make together next season!
Let's Stay Friends!
Insta | Pinterest | Enews | TikTok