It's a fluffy whirl of sugary delight! Marshmallows are so, amazingly, delicious when they are homemade. So we put together 15 Homemade Marshmallow Recipes that are a perfect dream!
Marshmallows are a combination of simple ingredients – gelatin & corn syrup that is whipped and fluffed! The best secret is they are much easier to make with a kitchen-aid mixer or a professional quality mixer. Beyond that, they are quite simple and easy.
There are so many ways to make marshmallows and each recipe is unique and fabulous. Enjoy!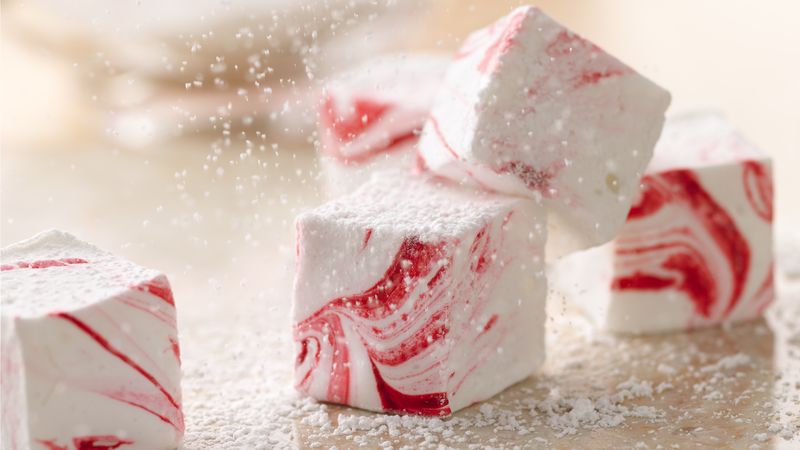 Peppermint Marshmallows
This recipe by Betty Crocker is easy and straightforward. It's the perfect beginner marshmallow recipe. The swirls of red color make this marshmallow recipe impossible to resist!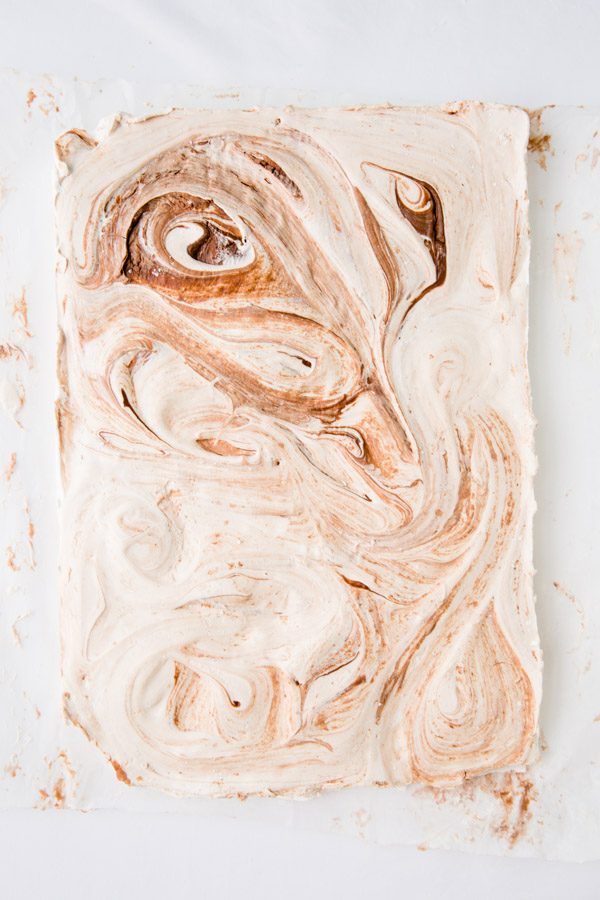 Nutella Marshmallows
This nutella marshmallow recipe by Paper & Stitch is full of drool worthy photos that are going to get you excited about marshmallow making! Marshmallows are such a gorgeous dessert.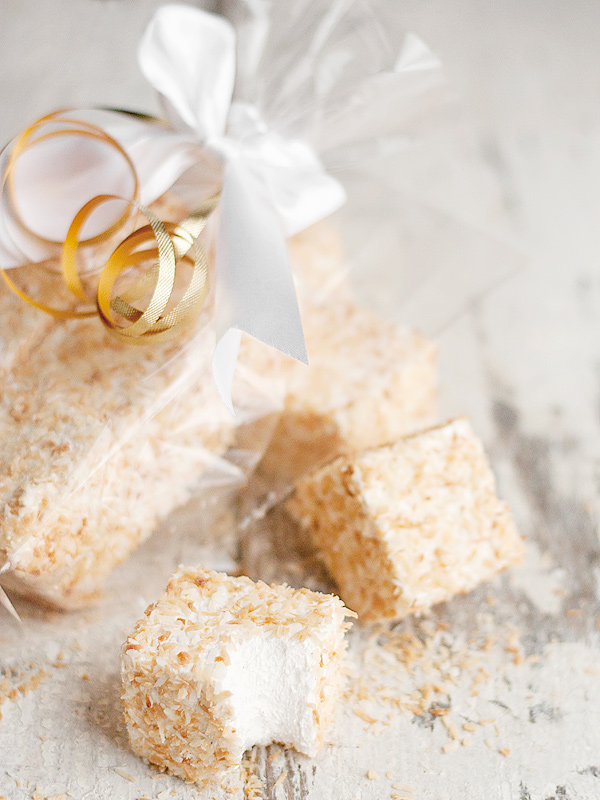 Toasted Coconut Marshmallows
The toasted coconut is a great way to combat the stickiness of a marshmallow! These toasted coconut marshmallows are just so clever.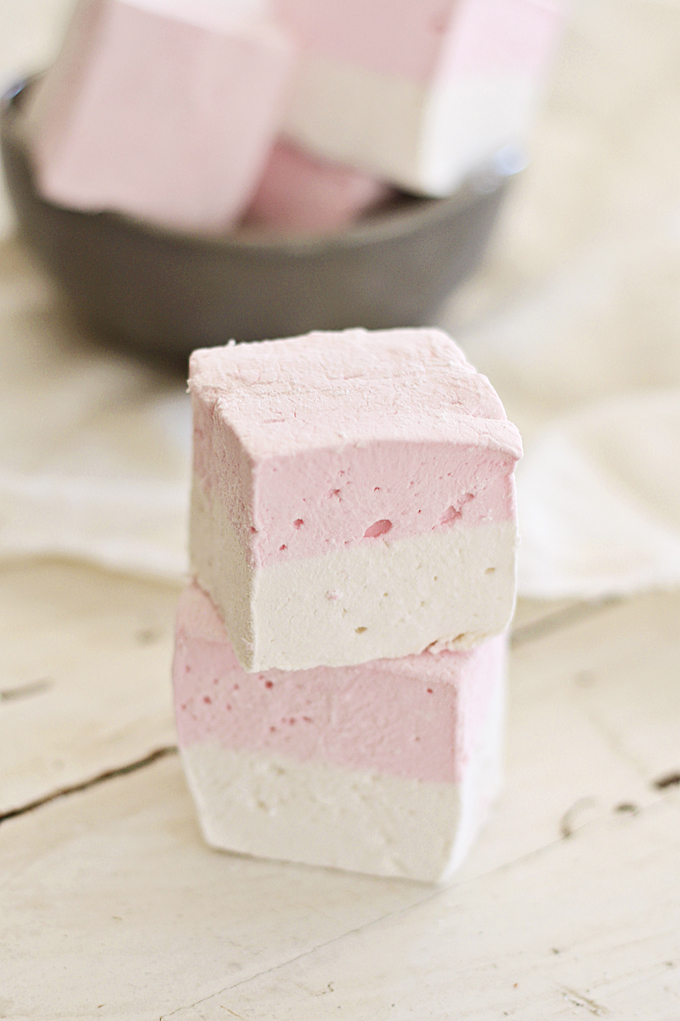 Strawberry & Cream Marshmallows
I love the ombre color palette of these strawberry and cream marshmallows. They are created by healthy food blogger Joanna Meyer and are a must make dessert.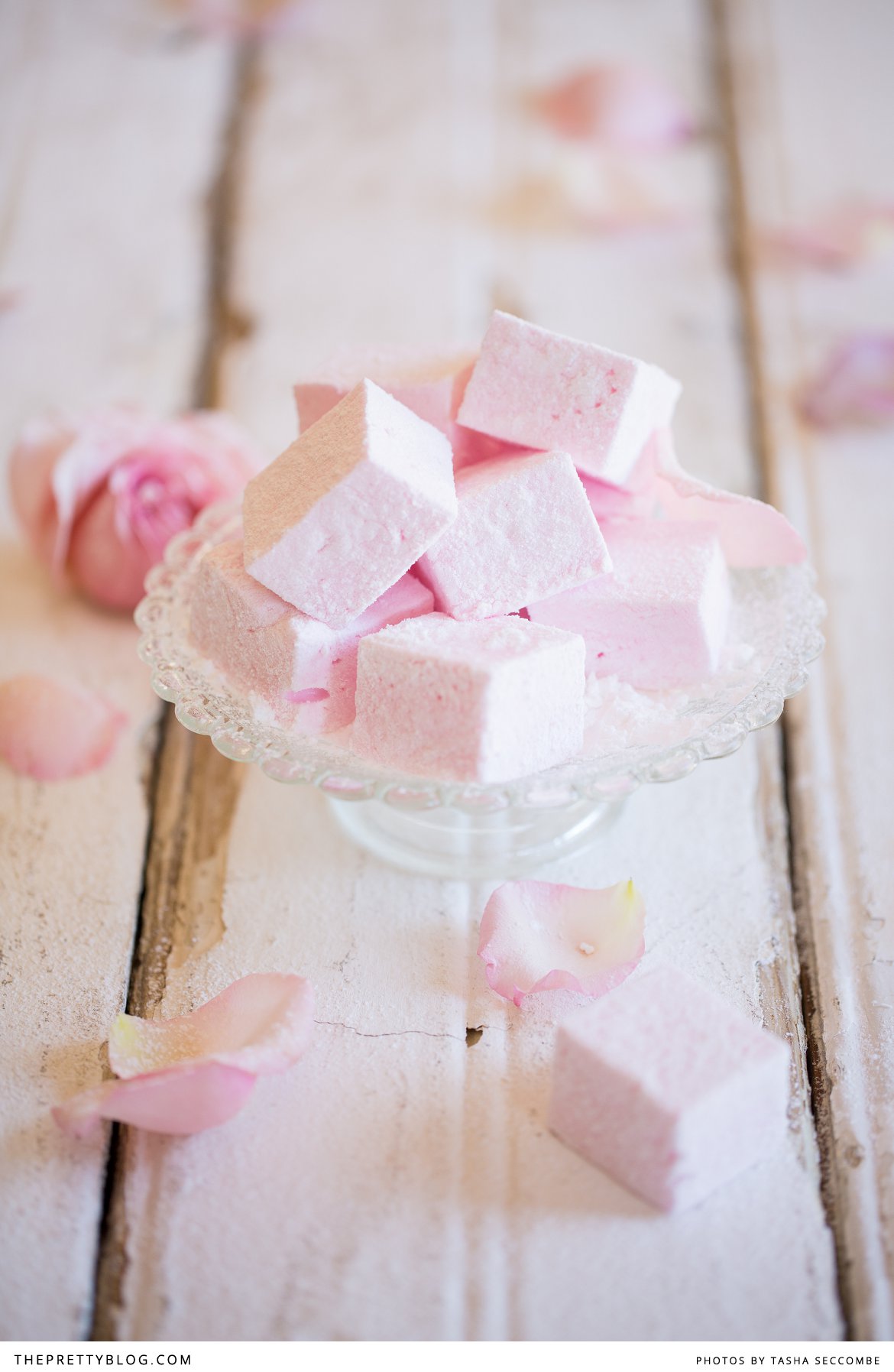 Rosewater Marshmallows
This recipe tastes as gorgeous as it looks! You know I'm a sucker for anything floral and this Rosewater Marshmallow recipe by The Pretty Blog is a must try.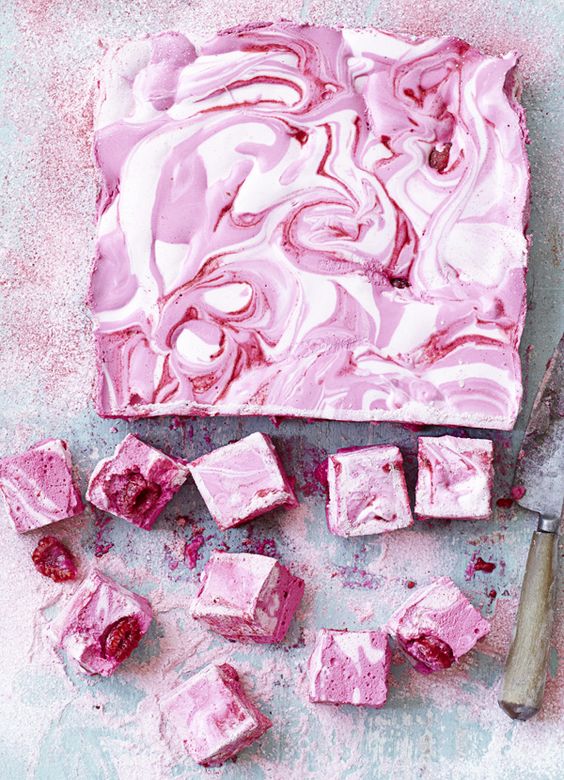 Raspberry Ripple Marshmallows
Here's another marshmallow recipe with a gorgeous color swirl! This one is by Olive Magazine and is a Raspberry Ripple Marshmallow Recipe. Get the full recipe here.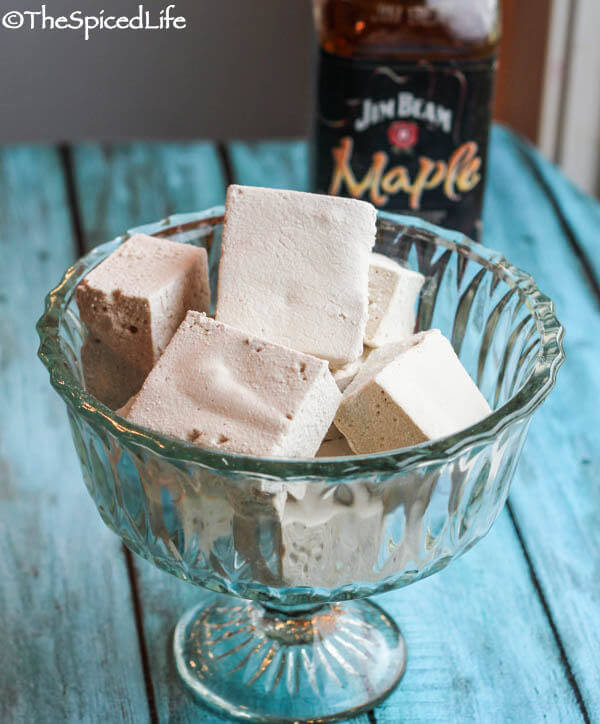 Salted Maple Bourbon Marshmallows
Now we're getting into some marshmallow decadence! This Salted Maple Bourbon Marshmallow Recipe gets it's flavor from Jim Beam Maple Bourbon. Talk about a boozy little bite.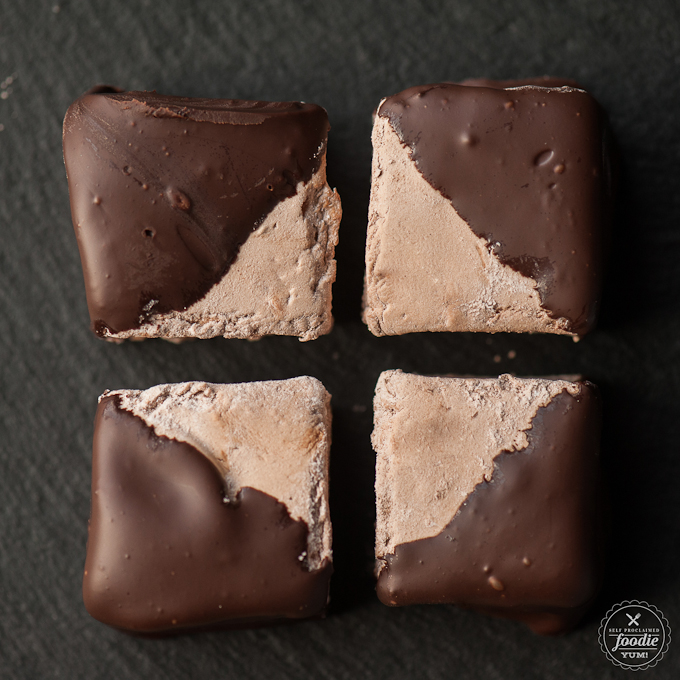 Chocolate Marshmallows
These marshmallows contain cocoa powder and then they are dipped in dark chocolate! This chocolate marshmallow recipe by Self Proclaimed Foodie looks too good to pass up.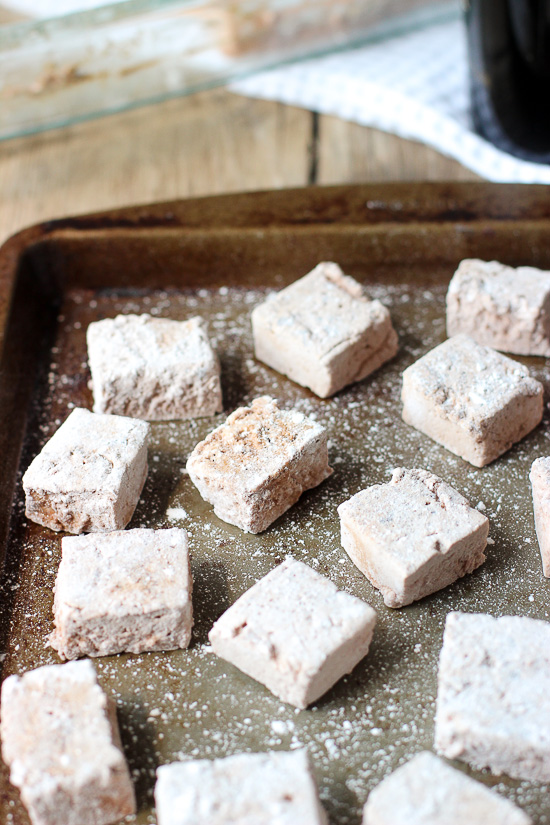 Chocolate Irish Cream
Creamy & Chocolately! This Chocolate Irish Cream Marshmallow recipe combines cocoa powder, espresso powder, and irish cream liqeuor for something truly special.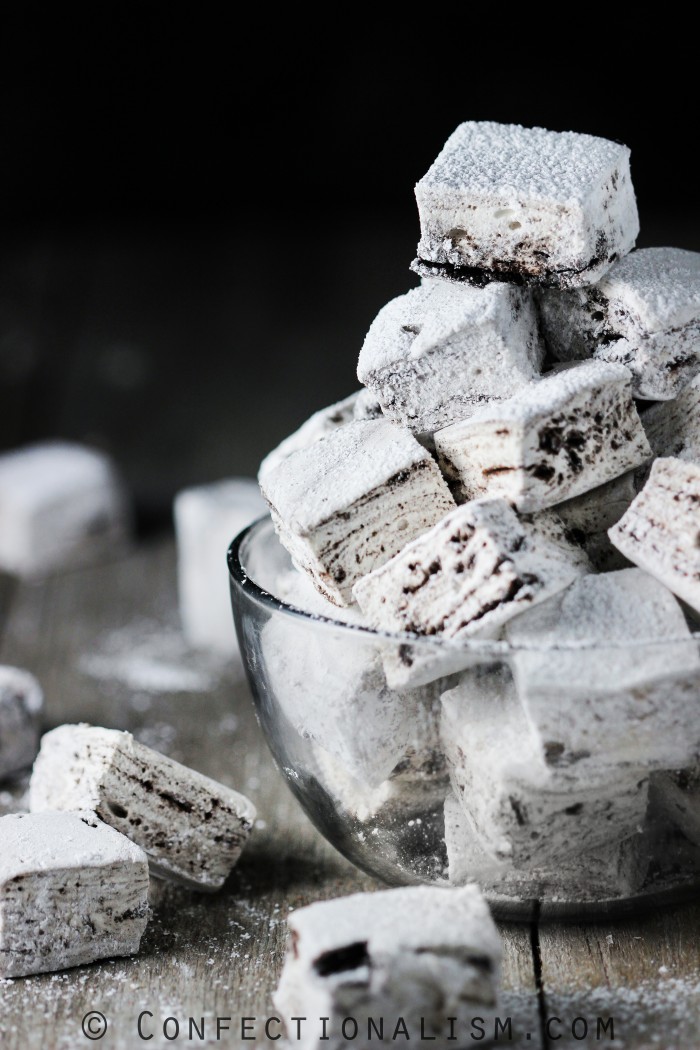 Oreo Cookie Butter Marshmallows
Whoa – this recipe is next level! The Oreo Cookie Butter recipe is simple. Then it's added into a marshmallow recipe that uses both corn syrup and honey. This Oreo Cookie Butter Marshmallow Recipe by Confectionalism is too fabulous to miss.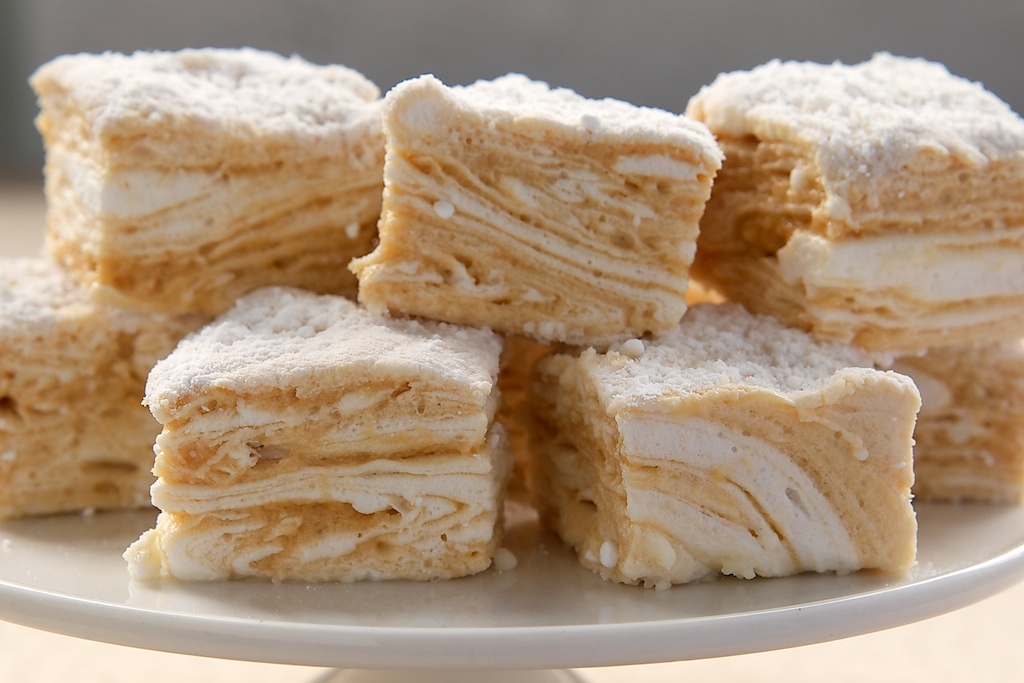 Salted Caramel Marshmallow Recipe
Use store bought caramel for this easy recipe. With this Salted Caramel Marshmallow Recipe it's all about the gorgeous swirls of caramel throughout the marshmallow.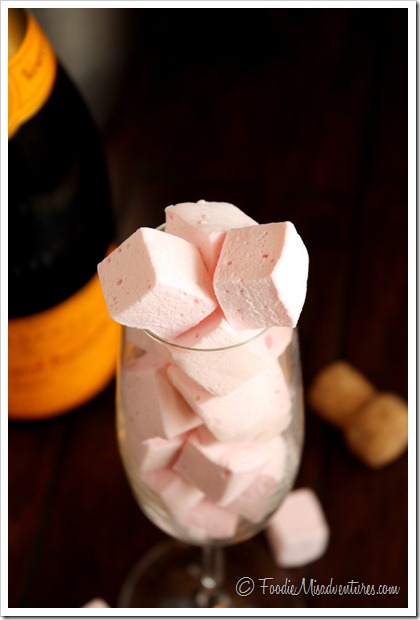 Pink Champagne Marshmallow Recipe
Cheers! These marshmallows have just a splash of champagne and a touch of pink color. Make these Pink Champagne Marshmallows by The Marvelous Misadventures of a Foodie.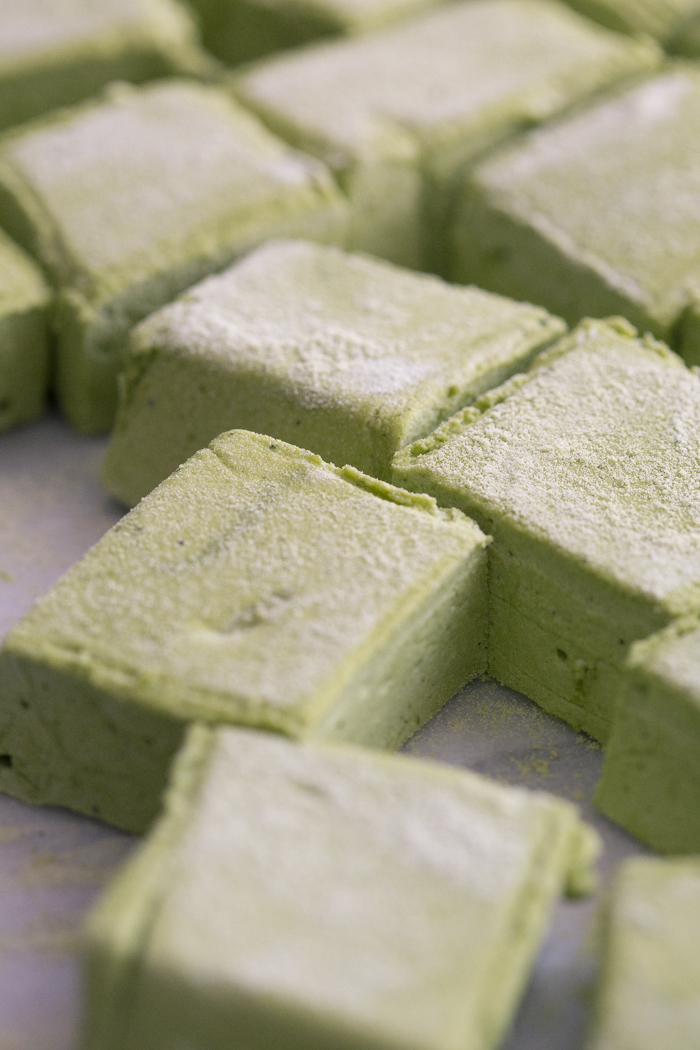 Matcha Green Tea Marshmallows
Nothing beats the rich, earthy flavor of matcha green tea! These Matcha Marshmallows take on the gorgeous green color but only require a small bit of matcha tea.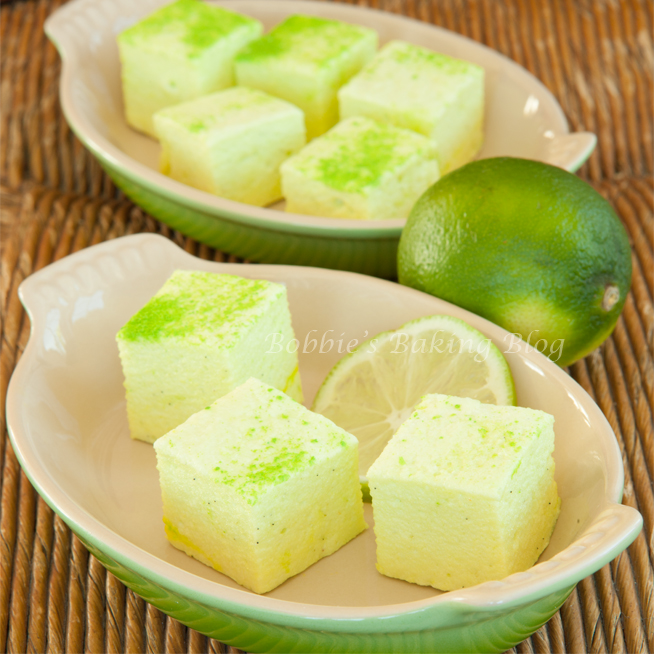 Key Lime Pie Marshmallows
This Key Lime Pie Marshmallow recipe by Bobbie's Baking is très gourmet! It includes vanilla bean, limoncello, vanilla congnac and key lime powder. Can I just say yes, yes, and yes.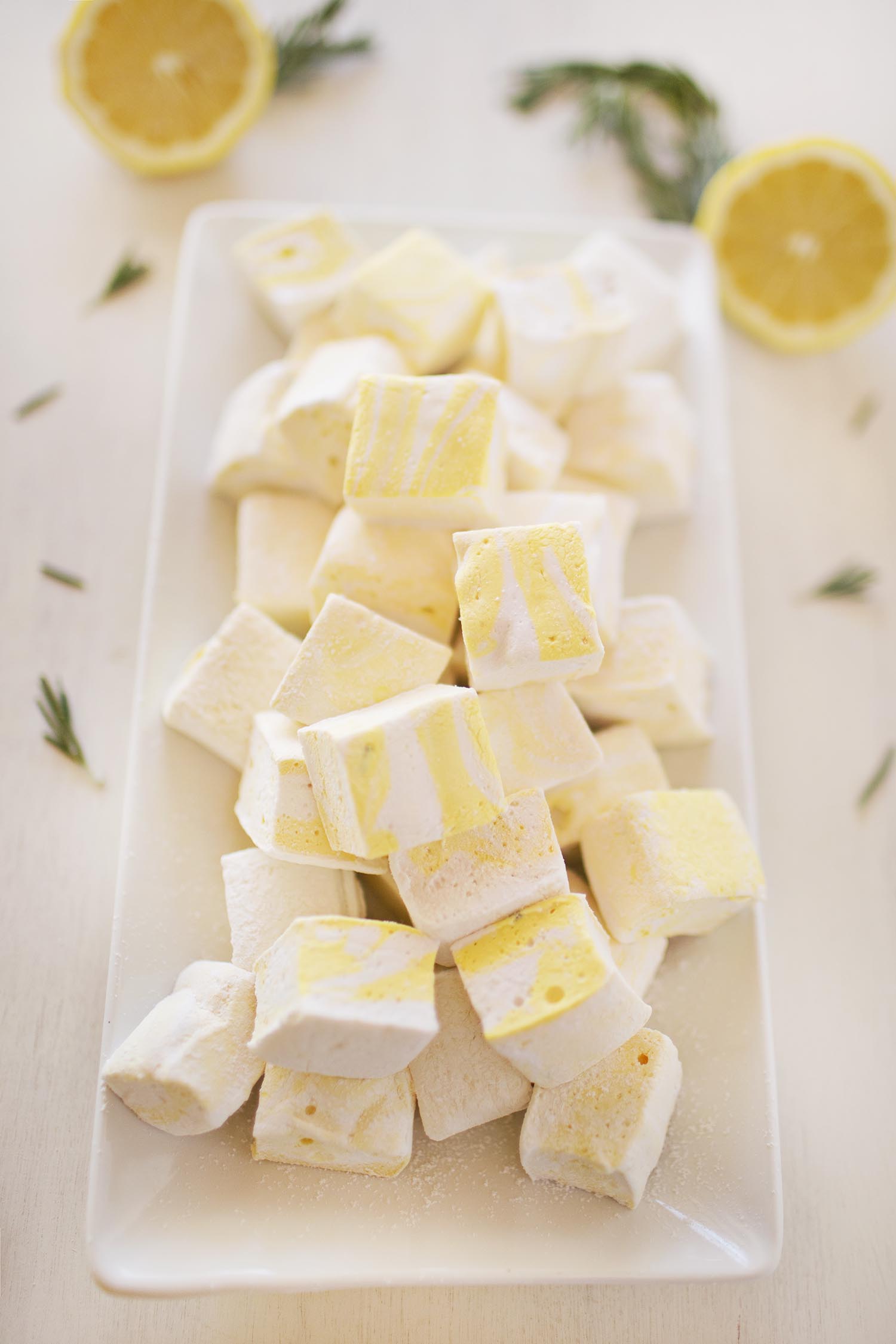 Lemon & Rosemary Marshmallows
We had to include our favorite bloggers A Beautiful Mess! Here is an herby & fruity blend of dessert deliciousness in this Lemon & Rosemary Marshmallow Recipe. Bon Apetit.
Need More Gorgeous Recipes?
Rainbow Unicorn Yogurt | Super Pretty Fruit Topped Cupcakes | Pomegranate Simple Syrup

Comments
comments