This blog may contain affiliate links.
Be a boho babe! This brown leather Lariat Necklace is so easy breezy and works with any outfit.
It's very versatile, and I'll show you some changes you can make if you want to lose the key or lose the bow that's tied.
To make this DIY Leather Lariat you just need a few supplies that are easy to get on Amazon or at your local Michael's. 
Supplies:
Suede Leather Cord
A Jump Ring
A Charm like a Key or a Feather
Scissors
Needle Nose Pliers
That's it! Those are all the supplies you need.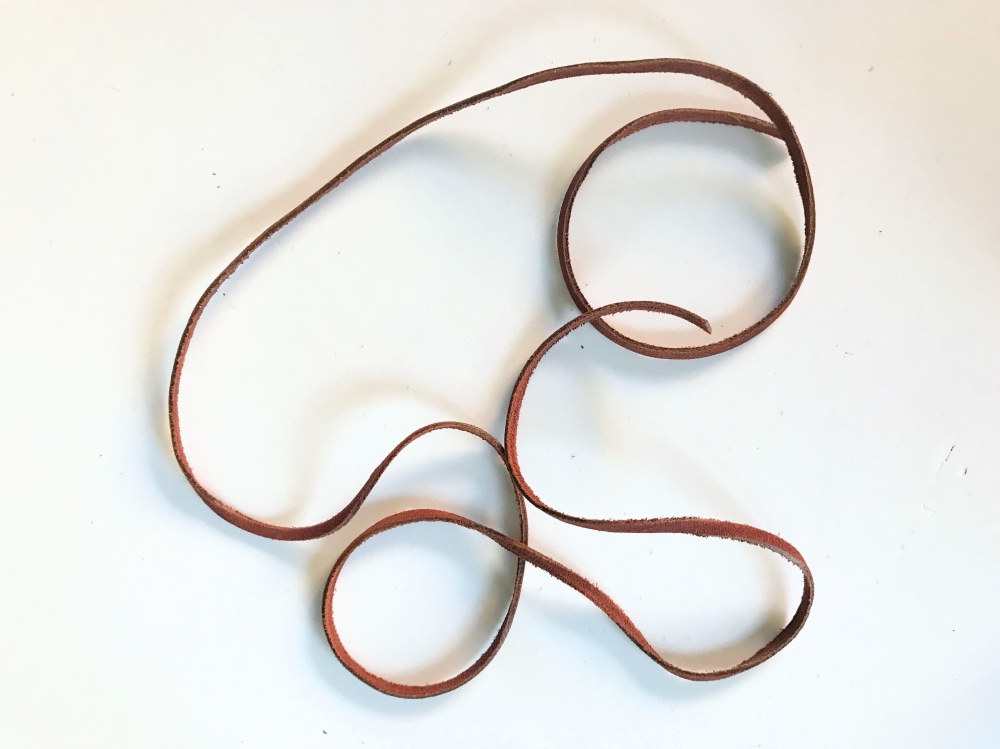 First, measure a length of leather cord. To measure it, wrap it around your neck at least twice and extend it down to your waistline on each end. If you only wrap it around your neck once, the lariat will be too short for a bow. And the weight of the front will make it fall off.
Wrapping it twice ensures that your DIY Leather Lariat will stay on.
When you cut the leather, consider the quality of your cut so that the ends looks finished.
Tie the end in a knot like the one above. Or if you want it to look more professional, try this knot here, which is a little more intricate but totally gorgeous!
Use your needle nose pliers to to attach your key to the center of your necklace. On this lariat, the pendant won't slide down like a regular necklace. It will stay in place!
And viola you have your DIY Leather Lariat Necklace. There are a couple of things you can do to make your lariat different that what I made.
First of all, you could skip the key, and just feature the gorgeous leather. That's easy!
Also, there are lots of different ways you can wear and style your DIY Leather Lariat.
I think the bow is super cute, but you could also wear it long and narrow down to your waist. Either way is totally boho-licious!
So where are you going to wear your Lariat
and what will you wear it with?
Let's Stay Friends!
Insta | Pinterest | Enews | TikTok