Go tassel crazy! If you love tassels as much as I do, you must make these Easy DIY Tassel Earrings! They are inexpensive to make and super cute. It's a great way to get started making jewelry if you've never made any before.
You can make them in any color. You could even make them long or short. Here are some of my favorite tassels here. And you can make really great stuff like Mala Necklaces with Tassels too.
We created this simple video tutorial that you can watch below and read on to see all the steps explained in sequence.
The supplies you need are pretty simple. You can get them at a craft supply store or on Amazon. This DIY should only take 5-10 minutes.
Supplies:
Embroidery Thread in any Color
Jump Rings
French Hooks
E6000
Helpful but Not Necessary: Tape, 2 Inch Piece of Cardboard
Tools:
Start with a long piece of embroidery thread. The length doesn't need to be precise. It just needs to be looooong! Wind it around your piece of cardboard and just keep winding it around.
Wrap your embroidery thread around at least 8 times but you can keep wrapping for a fuller and cuter tassel! The more the merrier. Make sure that all the thread is pushed together and tape one edge down, to hold it in place. Make sure your tape goes all the way across all the thread.
Use your needle nose pliers to twist open your jump ring. Never pull the edges open widening the circle – always create a twisting motion making the jump ring into a spiral. Wrap your jump ring through all of the embroidery thread and close it back up.
Pull your embroidery thread off of your cardboard piece. Carefully cut one side open – the side not held by the jump ring.
Use a smaller length of thread to tie the tassel together near the jump ring. First lay the thread underneath the tassel. Then wrap it around several times tightly and then make a knot. Use a tiny bit of E6000 to hold the knot in place and trim the edges.
Now just add your french hook. That's the park that goes in your lobe! And you are all done with your Easy DIY Tassel Earrings! Now what are you going to wear them with?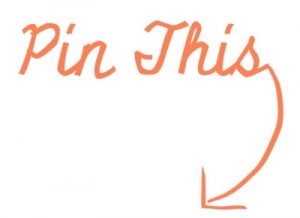 Need More Jewelry DIYs?
DIY Kawaii Jewelry Kit | Easy Boho Leather Bracelets | Geometric Clay Earrings | How to Layer Your Rings like a Boss