Interested in ice cream with a pop, bang, fizz?
Make Ice Cream with Dry Ice! It's the fastest way to make ice cream and freezes in just a few minutes. It's super yummy and has a tasty little fizz like soda pop.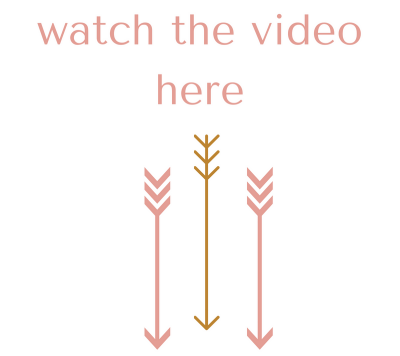 Dry ice is even colder than ice from water. So even though you need to be careful handling it, this is a super fun activity for kids. Whether you are making it because it's delicious or because it's fast and fun, you are going to love this recipe. Read through these simple instructions and make your own ice cream with dry ice.
This is a standard and easy ice cream recipe but you can actually use any that you like. Check out these amazing ice cream recipes from Southern Living here.
We chose Strawberry because the fruit flavors go so well with the fizz from the dry ice. We're not as fanatical about chocolatey flavors but you should still give them a try. You can even use the recipes that call for cooked ice cream and bypass a lot of the cooling time. Here is the basic cooked ice cream recipe here. This ice cream recipe uses egg as a stabilizer – an agent that allows you to put the ice cream in the freezer and stay fresh for longer. The recipe will explain the hows and whys which is phenomenally interesting.
So here's the recipe for Ice Cream with Dry Ice:
Purchase the dry ice the day you want to make the ice cream. Dry ice isn't easily stored at home! They have it at most grocery stores and sometimes at liquor stores too. Just call around to a few different places if you have any issues finding it at your favorite local shops. You must be careful while handling it but you can touch it, for a second or two, without it burning you. After that watch out! When you purchase the dry ice, it should come in a plastic bag with handles. It's best stored in the freezer, wrapped in a couple of plastic bags until you're ready to use it.
Mix the milk, cream, sugar and vanilla bean paste together in a bowl with an electric mixer or in our case we used a Kitchen-Aid Mixer. Use a lower speed because we just need to mix together all of these ingredients – nothing needs to be whipped and you only need to mix for around a minute. Using fresh fruit is the easiest for this recipe. We placed about 4 large de-stemmed strawberries in a plastic bag and smashed them with a tenderizer. That's part of the fun part so smash away until the berries are just pulp!
Add the strawberries to the bowl and mix until the berries are evenly distributed with you milk base. Now for the extra fun part – the dry ice. Go ahead and think of something that makes you mad. Yeah, get it out of your system with this dry ice, because now you get to smash it with a tenderizer!
Place the dry ice flat on a cutting board and be sure to hold the bag while you are smashing. It's really important to smash the dry ice into small bits and fine particles – like sand. Don't add pebbly chunks! The dry ice can be added in small amounts to the mix. You only want to add enough dry ice for the ice cream to freeze into the temperature and texture of ice cream – if you add too much it can make the ice cream too hard to scoop or eat. We used around 3/4 of a cup of dry ice but this really can vary.
When you add and mix the dry ice you'll get a magical puff of smoke like a witches brew! It's really neat. All together your ice cream should just take a few minutes to make. This is literally the fastest way to make ice cream!
Enjoy.
Print
Like Magic: Make Ice Cream with Dry Ice!
This is the fastest way to make ice cream and it's so fun!  Turn your kitchen into a gastronomy lab.
Author:
Prep Time:

15 Minutes

Total Time:

15 minutes

Yield:

4

Servings

1

x
Category:

Dessert
1 cup

Milk

1 cup

Cream

1/2 cup

Sugar

1

drop Vanilla Bean Paste

3/4 cups

Strawberries
Instructions
Purchase the dry ice the day you want to make your ice cream.  Dry ice doesn't store well!
Mix the milk, cream, sugar and vanilla bean paste in a stand mixer or with a hand blender until blended.
Smash the strawberries and add them to the cream mix.
Smash the dry ice into tiny sand sized particles.
Add dry ice to the cream mix and blend.  Keep adding dry ice until you get the frozen soft texture of ice cream (about 3/4 cups of dry ice).
Keywords: Gastronomy Lab Cooking, Fun Ice Cream Recipe for Children, Kid Friendly Summer Ice Cream, Pop Shop America Recipes
Let's Stay Friends!
Insta | Pinterest | Enews | Bloglovin