I love having green all around me, especially when I'm indoors. That's why I have a succulent terrarium in every single room in my house! Terrariums are indoor gardens that are remarkably easy to care for especially when you find the right plants that work for you. In this DIY, we used cacti and succulents because they require some light, like a sunny window or partially sunny window, and only need water once or twice a month.
Here is a super easy step by step guide to building your own succulent terrarium or glass terrarium.
Supplies:
1. A Shallow Bowl
2. Rocks for Drainage
3. Cactus Soil or Regular Potting Soil
4. Several cacti and succulents
5. Colored sand, crystals, or seashells for decoration
6. A sunny window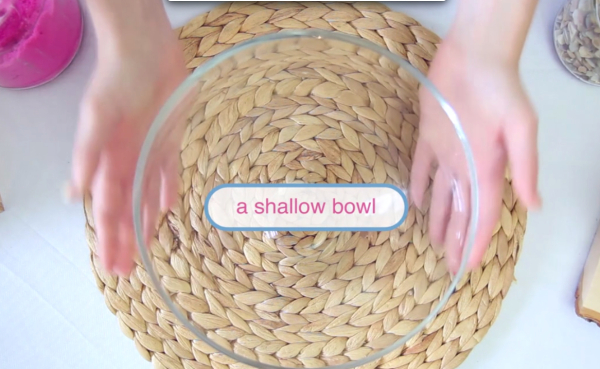 Start with a shallow bowl. A shallow bowl allows the plants to absorb water easily.
Add a layer of rocks to the bottom of the bowl. This will help the soil to dry completely in between waterings.
Gently pack and firmly place the succulents in the soil.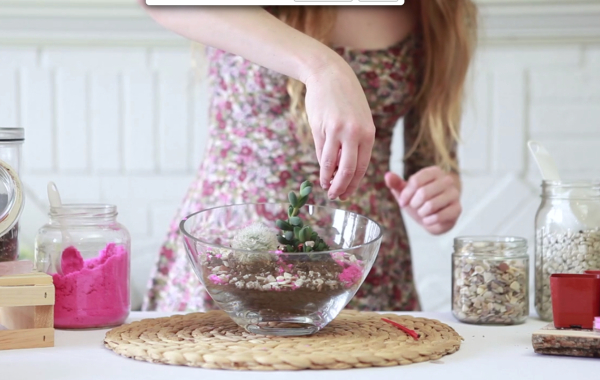 You can add all kinds of decorations like colored sand, crystals, seashells or miniature doll house objects.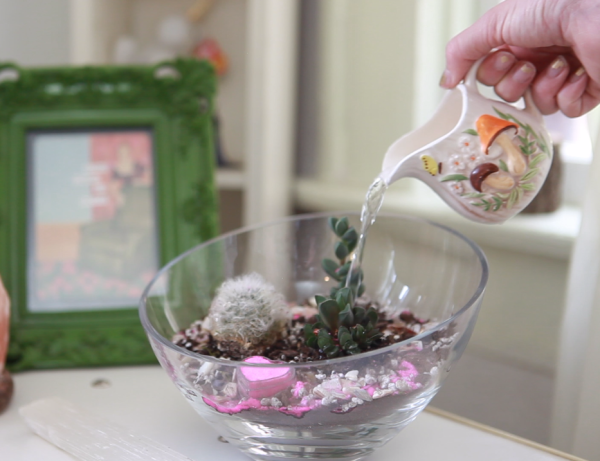 Place your terrarium near a sunny window and water once or twice a month. Let your plants dry out in between waterings. Succulents will start to look sunken in when they're dehydrated. Look for visible signs to know when to water. Feed every three to six months. Always feel free to comment below if you have questions. And here are a couple of more terrariums to spark your imagination.
How to Care for Succulent Terrariums & Indoor Cactus Gardens


Comments
comments