I must have brunch on the brain because this is all I've been thinking about. If you need an out of the box breakfast recipe idea, these Matcha Green Tea Pancakes are a must! They are exotic, healthy, and hey they even have a kick of caffeine.
It's the perfect way to easily get antioxidants in the morning and get a little jump start on your day too. These Matcha Green Tea Pancakes would also make such a lovely weekend brunch recipe too.
First of all, you have to start with a lovely blend of matcha. You will see such a wide variation in the quality of these teas. I recommend getting a nice one.
Matcha is an awesome food to add to your diet because it's full of antioxidants including EGCg. It's rich in chlorophyll in addition to the vitamins vitamin C, selenium, chromium, zinc and magnesium.
One cup of brewed matcha tea compares to 10 cups of regularly brewed green tea in terms of nutritional content.
Although tea can have a lot of variation in caffeine. Matcha has more caffeine than regular green tea and has about half as much as a regular cup of coffee.
As an ingredient in these Matcha Green Tea Pancakes – the flavor is rich and savory. It's not too sweet and it keeps the pancakes hearty and dense. The flavor pairs so well with fruit which is why I topped mine with whipped cream and berries. Or you could also add pomegranate seeds and pistachios and pair it with a side of fresh fruit.
Cooking them is just like cooking any pancake. Your batter is very similar to a regular pancake batter – except it will be bright green! For cooking them, I recommend using an electrical griddle. Because you can make the temperature so regulated, it truly makes a superior pancake. And these Matcha Green Tea Pancakes are no exception.
So when are you going to make your Matcha Green Tea Pancakes? What are you going to pair them with? Tell us in the comments!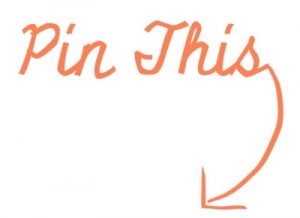 Matcha Green Tea Pancakes
Print recipe
If you need an out of the box recipe idea, these Matcha Green Tea Pancakes are a must! They are exotic, healthy, and hey they even have a kick of caffeine.
Ingredients
1 cup Flour
3 tablespoons Sugar
2 tablespoons Matcha
1 tablespoon Baking Powder
1 pinch Salt
2 Eggs
2/3 cups Milk (Substitute with Non-Dairy like Almond or Coconut if you like)
1/4 cup Melted Butter
1 tablespoon Vanilla Extract
Directions
| | |
| --- | --- |
| 1. | In a bowl, blend together all your dry ingredients: flour, matcha, baking powder, sugar and salt. |
| 2. | In a larger bowl, blend your wet ingredients including your melted butter, eggs, vanilla, and milk. |
| 3. | Add a small amount of your dry mixture around 1/2 cup at a time. Mix thoroughly and repeat into your batter is completely blended. |
| 4. | Preheat a non stick pan on your stove top - medium heat or an electric griddle on 375°. Spray with non-stick spray or brush with butter. |
| 5. | Add around 1/4 cup of batter and allow to cook until the bottom is golden brown and bubbles are present throughout. |
| 6. | Flip the pancake and cook for slightly less time, the second side always cooks faster. Remove from heat when both sides are golden brown. |
| 7. | Serve with fresh fruit, whipped cream, cream cheese, or yogurt. |
Let's Be Friends!
Instagram | Enews | Bloglovin | Pinterest
Comments
comments