So pretty and so tasty! These layers of strawberry, vanilla, and chocolate – just like Neapolitan Ice Cream are going to make your heart sing. The color is adorable and fun. This Neapolitan Rice Crispy Treats perfect for a gift or a pot luck because they are easy and quick to make. With their bright colors and fun flavors, they are party perfect! You need to show them off. And the best part is, Neapolitan Rice Crispy Treats are so easy to make.
All you need are few simple and a little know how.
A picture is worth a thousand words! Follow this video tutorial here.
Print this recipe here or bookmark the page and come back to this recipe again and again!
Neapolitan Rice Crispy Treats
Print recipe
| | |
| --- | --- |
| Serves | 12 |
| Prep time | 45 minutes |
| Cook time | 45 minutes |
| Total time | 1 hours, 30 minutes |
| Meal type | Dessert |
These Neapolitan Rice Crispy treats are fun layers of strawberry, vanilla, and chocolate! They are as adorable as they are cute.
Ingredients
13 x 9 Inch Pan
Non-Stick Spray
6 cups Rice Crispies
6 cups Marshmallows
3 heaped tablespoons Butter
1/2 cup Strawberry Cake Batter
1/2 cup Chocolate Cake Batter
Directions
| | |
| --- | --- |
| 1. | Completely coat a 13 x 9 or 9 inch round pan with non stick spray. |
| 2. | Heat 1/3 of your butter (1 tbsp) and 1/3 of your marshmallows (2 cups) on low heat. |
| 3. | Once the marshmallows are completely melted, mix in your chocolate cake batter. |
| 4. | Stir until mixed and then add 1/3 of the Rice Crispies (2 cups). |
| 5. | Stir until evenly coated with marshmallow and quickly spread into the pan. |
| 6. | Press the layer down with parchment paper and smooth it flat. |
| 7. | Repeat the steps above with the no cake batter! |
| 8. | Melt 1 tbsp butter and 2 cups marshmallows on low. |
| 9. | Add 2 cups of Rice Crispies, stir until evenly coated in marshmallow. |
| 10. | Spread into the pan and flatten with parchment. |
| 11. | Repeat the Steps above one last time with Strawberry Cake Batter. |
Recipe Tips & Tricks
Be generous with your butter! We used 1 tablespoon in each layer but you could use more. Use enough to help your marshmallow mix have a smooth texture after the cake batter has been added.
The amount of cake batter you use is also flexible. Just use enough to get a smooth and even color over your Rice Crispies! If you want your Crispies to be bright and bold use extra, if you want to skip the extra sugar use less.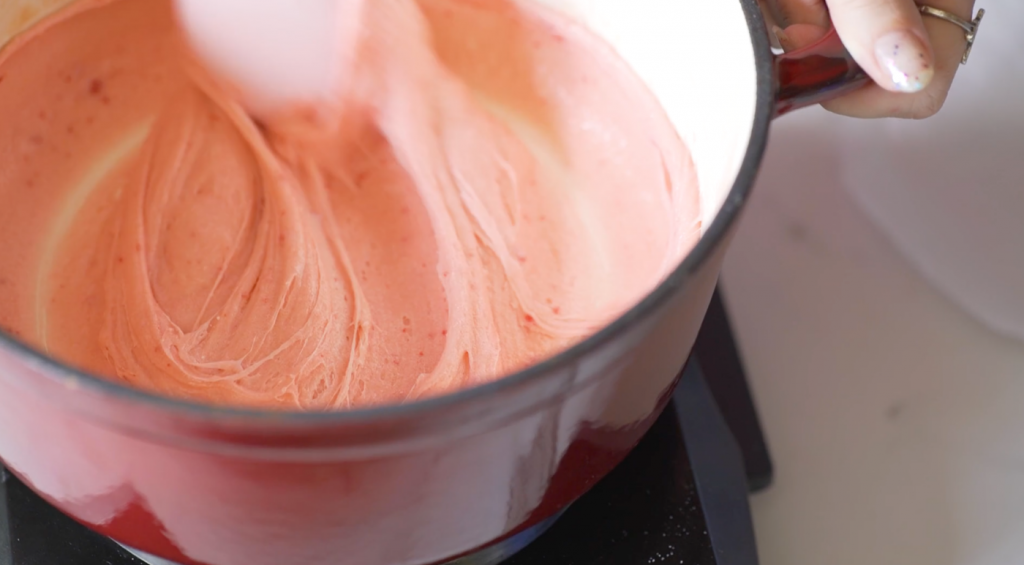 Want to make a bigger batch? You can make this recipe in any size – just use 1 cup of Crispies for every 1 cup of marshmallows!
Don't have parchment paper to press down your layers? That's okay you can use wax paper or aluminum foil, just be sure to thoroughly coat it with non-stick spray first.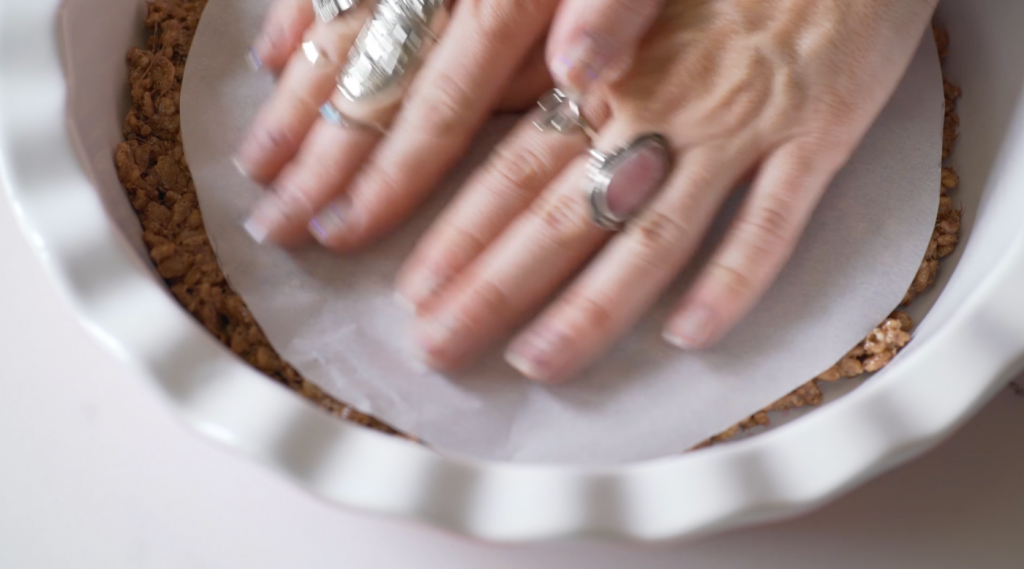 Before you cut your Neapolitan Rice Crispy Treats, you can also coat your knife in non-stick spray. This will give your treats a smoother edge and make that pink, brown, and cream pop even more!
Work quickly when it comes to mixing in your crispies, spreading into the pan and flattening the layers! Once the crispies are added to the warm marshmallows, it's a race against time. Your marshmallows will start bonding to the crispy pieces and they will get stickier and harder to stir quickly. So move fast and have all the supplies you need nearby.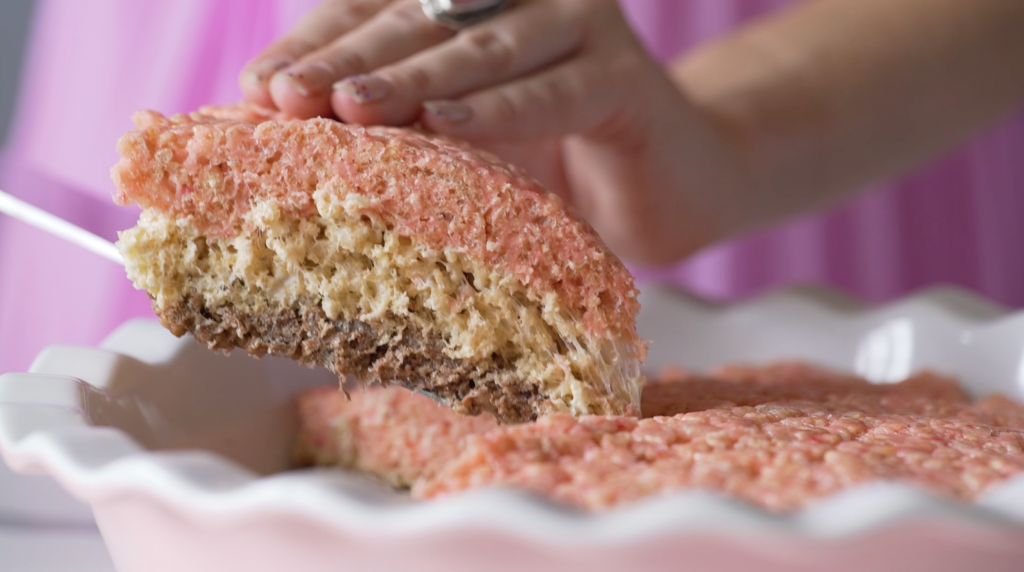 Need even more desserts in your life? Check out one of our favorites here.

Comments
comments